The Meadville Family YMCA offers infant, toddler, preschool and school-age care to help your child grow and succeed. Degreed teachers lead their classrooms by focusing on important educational pillars such as science, technology, engineering, arts and math.
At the Y, everyone belongs and everyone has the opportunity to participate regardless of the ability to pay. Our donors and staff work and generously give to ensure that EVERYONE gets to have a Y experience.  Please don't hesitate to inquire about our financial assistance opportunities.
My wife and I, like most parents, spent many sleepless nights searching for the best fit for our daughter. After numerous visits, and even more conversations, we decided to send her to the Meadville Family YMCA. We could not have made a better choice as we have witnessed amazing progress in our daughter's four-plus years in the program.
I would like to thank the entire staff of the Meadville Family YMCA for the care you have given to both of my children as they have grown-up in your program. Thank you all for being so amazing and taking the time to get to know me and my girls.
Please feel free to call or email us at your preferred location for more information on our childcare services. 
Below are links to all of the forms you need
Children 6 weeks-2 years of age bond with their caregivers and thrive in high quality educational environment.
Children 3-5 years of age become Kindergarten ready through child-centered activities.
The Pennsylvania Pre-K Counts program makes quality pre-kindergarten programs available to residents at no cost to qualifying families.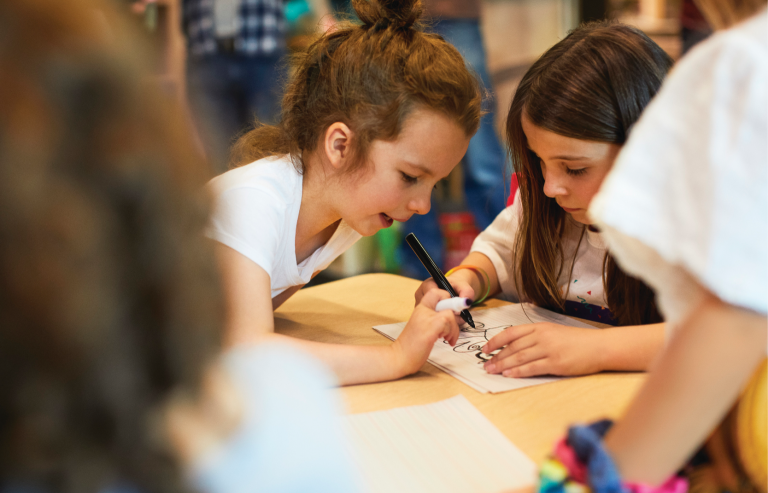 Children 6-12 years of age continue their elementary education in before and after school programs.
Children 6-12 years of age participate in an 11-week full day program with a variety of planned field trips and theme weeks.
Scholarships as well as additional local, state and federal funding is available to help supplement the cost of care.
CHILD CARE LOCATIONS AND ADDITIONAL CONTACT INFORMATION